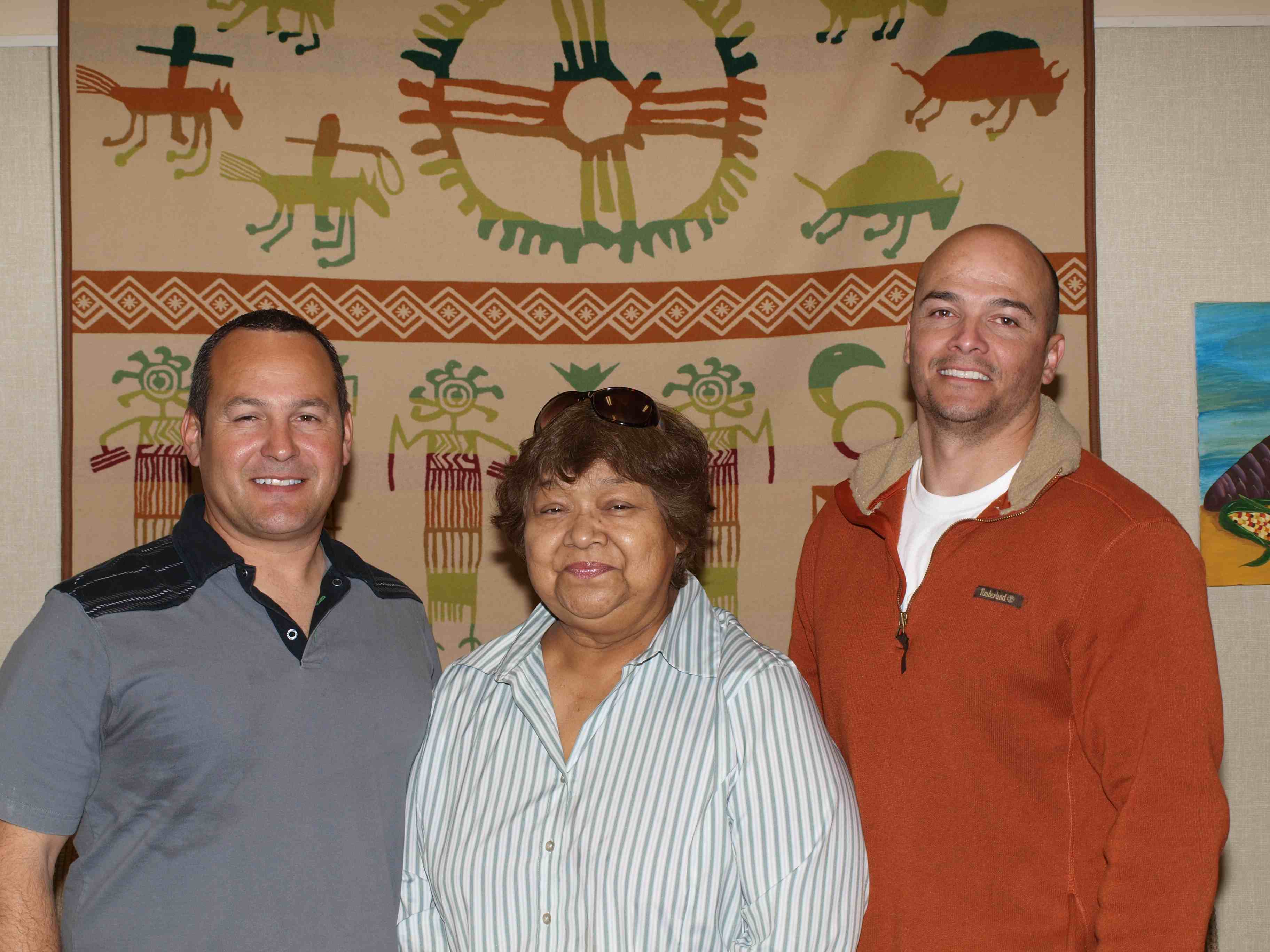 Jerri White Turtle (Rosebud Sioux): Chairperson
Jerri is a valued community Elder who retired from the Superior Court of California, where she was the Deputy Jury Commissioner for twenty-two years. Jerri has been actively involved with many community organizations, and serves as the Treasurer of the Auburn Big Time-Pow Wow committee. She and her husband, Sam, are having a wonderful time in their golden years mentoring youth and family members.
Deborah Hearing (Athabascan): Vice-Chair
Deborah has a background in Early Childhood Education and has worked as a Resource Specialist for the Truckee-Tahoe Unified School District. Guiding the certification of preschool and day-care centers, Deborah was director of a Children's Ski School that earned "The Best of Lake Tahoe" recognition. Deborah was the founder of the Napa Valley Greenpeace group, and is an active member of the Auburn SRA Canyon Keepers.
M.J. Williams (Huichol): Secretary
Jason is an artist, drum maker, and traditional bow maker who teaches workshops for arts and cultural organizations, and is a former Chairperson of the El Dorado County Indian Council. Jason is a mentor/coach for youth at risk, and uses traditional Native American healing practices in his work with youth and families in the Native community.
Brigette Bravo (Anishinabe): Treasurer
Brigette has been active in cultural activities and tribal events in CA for many years. Sharing her love of beading with her children, Brigette's passion is to work with Native youth at risk, and to support the community healing process. With a background in bookkeeping, Brigette currently works as a front office manager for a local business.

Roger Groghan: Member at Large
Roger is naturalist who is active in the preservation of the Sierra Nevada Foothills, volunteering with the Protect American River Canyons (PARC) and is a State Park Canyon Keeper. Roger is a docent for the Placer Nature Center where he shares his knowledge of Native plants, along with Maidu history, life and traditions with children and adults.
Travis Lang (Maidu/Miwok): Youth Council Liaison
Travis is a student at Chana High School, and a member of the Colfax-Todd's Valley Consolidated Tribe. Travis has been active with the SNA Youth Leadership Council for three years and is currently an intern in the Native Youth Conservation Corps project. Travis is active with his tribe, and is a member of the Maidu Independent Theater.
Anno Nakai (Saami): Executive Director
Anno is a community health advisor who has twenty years experience providing capacity building assistance to Native health, education, and cultural organizations. Anno has developed many health promotion programs, publications, and social marketing campaigns. Anno is also a traditional singer and storyteller, and is active with local health, education and cultural organizations.
The Sierra Native Alliance is recruiting new members to serve on our 5 to 7-member board. Potential members must be an active member of a Native community in Placer, El Dorado and Nevada counties. We are currently looking to recruit members with expertise in fund development, fiscal management, human resources management and non-profit law.