6th Annual Auburn Big Time-Pow Wow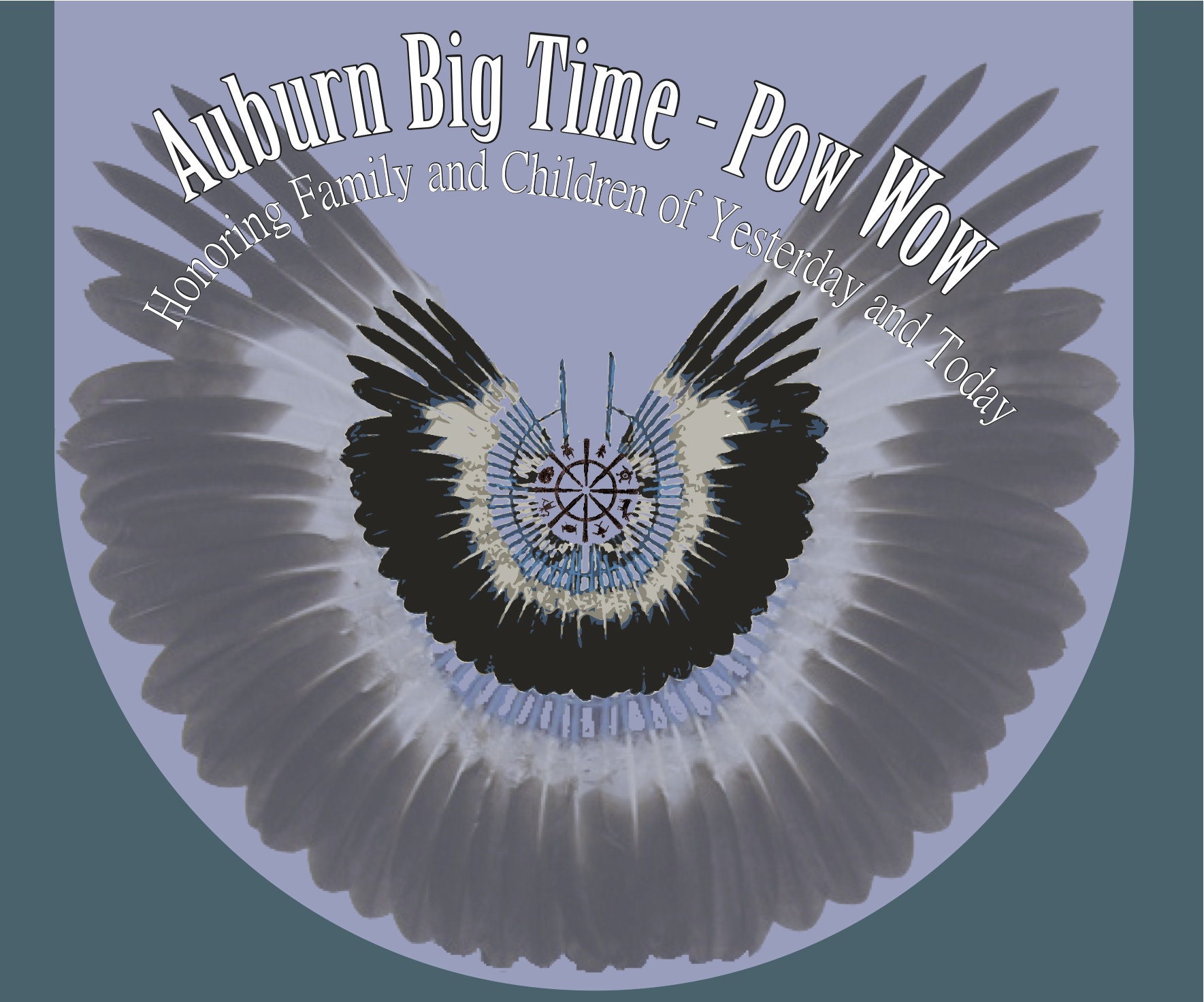 On October 19, 2013, Native American dancers, drummers, singers, and artists will be gathering from across the region to participate in the 6th Annual Auburn Big Time—Pow Wow at the Gold Country Fairgrounds, 1273 High Street, Auburn, CA. This treasured cultural event is a day-long celebration of indigenous music and dance to honor Native American cultures and traditions.
The event begins at 9am with a market of Native American arts, crafts, cultural demonstrations and food booths. California native traditional dancing will begin at 10am. The Grand Entry for the Inter-Tribal Pow Wow dancing will begin at 12 noon. At this time, a Color Guard will lead a procession of hundreds of dancers in Native regalia, representing different tribal groups from across the nation. Special dance and drum contests and open Inter-Tribal dances will continue through the afternoon, with a special guest
performance by the Halau Ka Waikahe Lani Malie Hawaiian dance group at 5pm. Inter-Tribal drumming and dancing will continue until 9:00pm.
The Auburn Big Time—Pow Wow (ABTPW) attracts people from diverse indigenous nations to gather for the purpose of honoring the traditions of their ancestors. This event inspires cultural and personal pride and allows tribal families to come together for the purpose of feasting, hearing their languages spoken, exchanging arts and crafts, singing, dancing, and teaching tribal customs. The ABTPW attracts dancers, singers, artists, and traders from different states, having drum groups and dancers visit from as far away as Canada.
The Auburn Big Time—Pow Wow is sponsored by the Sierra Native Alliance with the support of the Placer Campaign for Community Wellness. Sierra Native Alliance (SNA) is a family resource agency that provides education, advocacy, and counseling services for Native youth and families. Located in Auburn, SNA family services are supported by the Placer Campaign for Community Wellness towards the goal of improving the mental wellness of families in Placer County. This family-friendly event is free with free
parking at the fairgrounds. Spectators are encouraged to bring chairs.
For more information or to join the committee, please contact Darla Pikyavit at darlap@sierranativealliance.org or call (530) 916-8259 or the SNA main office (530) 888-8767.
Click on the links to view Pow Wow Program
Program Cover
Program Agenda
Native Youth Arts Show
The Maidu Museum in Roseville is hosting a Native Youth Art Show this spring. Artwork from students of the Sierra Native Alliance and the United Auburn Indian Community will be on display April 8-30, 2013. This show opens in April with a reception Saturday April 20st, from 6:30-8:30pm at the Night Out at the Museum/Artwalk series. For more information visit: www. roseville.ca.us/indainmuseum
NatureFest 2013
10th Annual Georgetown Nature Festival, April 27th at the Georgetown Nature Area. Sponsored by the Friends of the Nature Area (FONA) and SNA, this event celebrates Earth Day with music, dance, storytelling, and arts & crafts. For more information visit: www.georgetownnaturearea.org flyer Yomen- Maidu Museum Spring Celebration
Interns from the SNA Native Youth Conservation Corps (NYCC) will be hosting a booth at the Maidu Museum's Yomen: Spring Celebration on Sunday April 28th, from 10-3pm. This event celebrates spring and California Native culture with traditional dance groups, art and craft demonstrations, guided tours, storytelling, information booths, and children's activities.
For more information visit: www. roseville.ca.us/indainmuseum