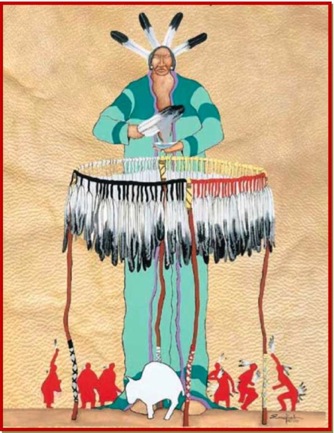 Native Family Wellness Program
The Sierra Native Alliance (SNA) Family Wellness Program includes family preservation, education, case management, counseling, and advocacy to support families achieving their family wellness goals.
For families involved with child welfare, juvenile justice, or special education services; SNA also provides advocacy services to assist families to understand the legal process, including their rights under ICWA (Indian Child Welfare Act) and the resources available for Native families.
For more information on Family Advocacy call the SNA office at (530) 888-8767.
Positive Indian Parenting
The winter session of Positive Indian Parenting starts January 7th, on Tuesday from 10am-12pm. Using storytelling, humor and lessons from Nature, this 10-week certificate program helps parents draw upon the strengths of culture and traditions to positively parent their children. Childcare provided upon request flyer
White Bison and Warrior Down Recovery Groups
The White Bison group meets Tuesday and Thursday evenings, from 6-7:30 pm at the SNA. This Native American recovery program uses the strengths of Native culture, including traditional teachings and ceremonies, to build recovery skills and create a network of relapse prevention support.
The White Bison and Warrior Down groups are facilitated by Loren Nakai. For more information on the group or individual recovery support, call Loren Nakai (530) 363-8526.
White Bison flyer Warrior Down flyer SNA sponsors family activity nights the 2nd and 4th Wednesdays, from 4-6pm. Participants of all ages are invited to share a meal and participate in art, storytelling, and cultural education activities.
For more information about our family wellness and advocacy programs, contact Loren Nakai lorenn@sierranativealliance.org