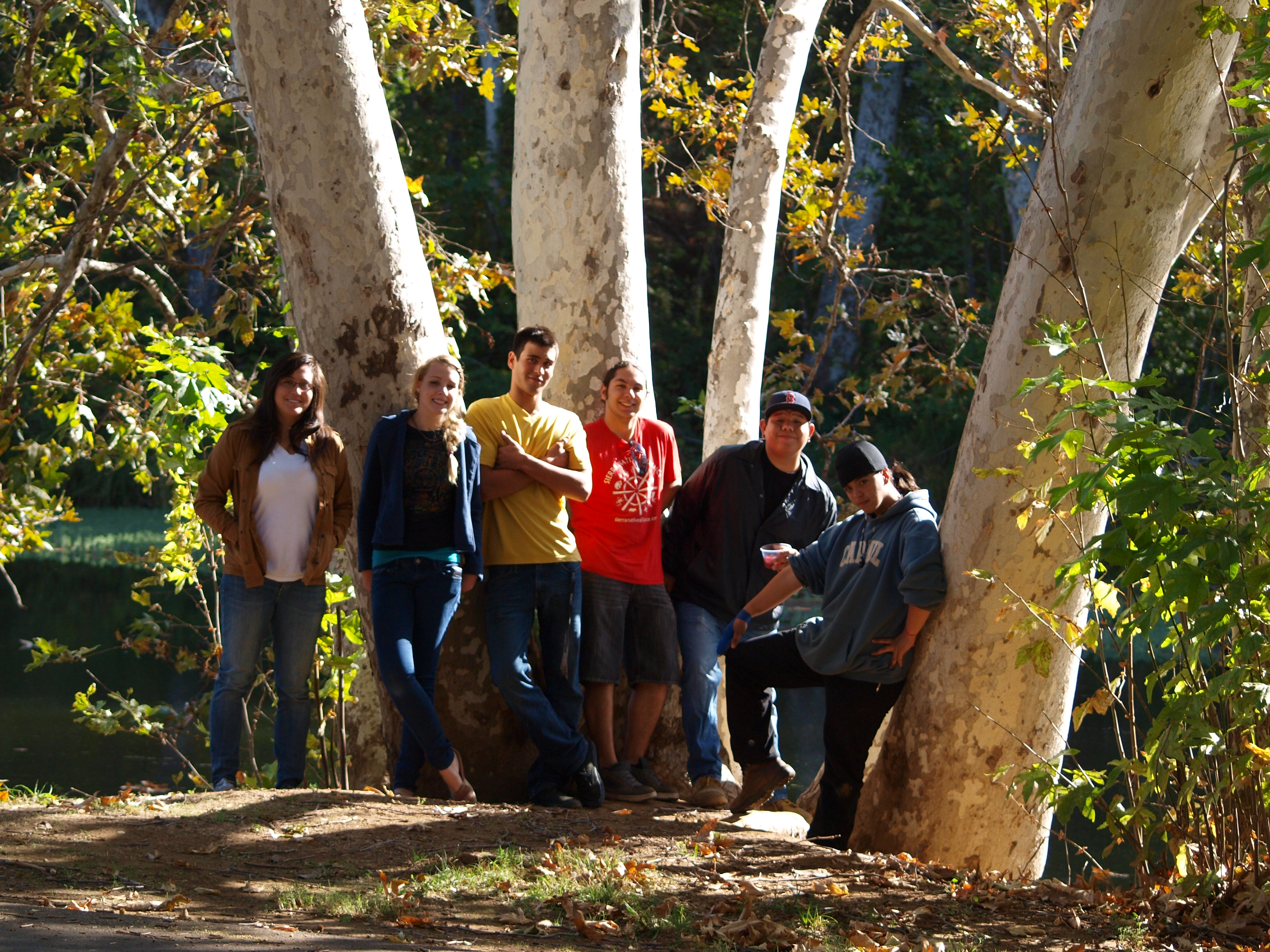 Calling Back the Salmon
The Native Youth Conservation Corps interns enjoyed a day at Sycamore Ranch in Browns Valley, CA for the Calling Back the Salmon Celebration of the Tsi Akim Maidu. Our interns attended the event as part of our cultural education component of the NYCC program. At this community event our youth introduce themselves to the local tribal community, who's land in the Sierra Nevada Foothills, that they will be working on in the upcoming year.
As environmental stewards the NYCC interns will gain knowledge and an understanding of how the California Native's worked with natural resources through traditional approaches of tending the wild by harvesting, tilling, sowing, pruning, and burning. The Sierra Native Alliance will be recruiting 12 youth between the ages of 16 to 24 for a year round environmental stewardship internship.
For more information contact Amanda Vasquez, Environmental Consultant at (530) 888-8767
Earth Day- American River Clean Up
Earth Day volunteer workday at the American River Confluence. NYCC interns will be working in a collaborative effort with the California State Parks Foundation, CA Department of Parks and Recreation, Auburn Canyon Keepers, and PG&E on a community river clean-up day 9 am-12:30 pm Saturday April 13th. For more information, contact Loren Nakai at (530) 363 8526 lorenn@sierranativealliance.org

News From Native California Article
American Rivers Blog
National Fish and Wildlife Foundation Funds Native Youth Conservation Corps (NYCC)
With the support of the National Fish and Wildlife Foundation (NFWF) and the Foundation for Youth Investment (FYI), the SNA Native Youth Conservation Corps will be working on a mountain meadow restoration project this year in collaboration with American Rivers. The 2012 conservation interns will be working on projects to restore the natural water storage and filtration capacity of mountain meadow sites that American Rivers is managing in collaboration with the Tahoe and El Dorado National Forests.
For more information about the NYCC project, please contact Loren Nakai (530) 363-8526.

Tahoe DailyTribune

News from Native California article
Native Youth Conservation Corps
SNA Native Youth Conservation Corps (NYCC) provides job training and service learning opportunities for youth who want to learn environmental and cultural preservation skills. Restoring the Alta Vista Nature Trail behind the SNA Cultural Education Center, NYCC interns have been busy developing peer education materials and presentations for youth. Past presentations include the Stewardship Council (NYCC funder), the Sierra Health Foundation Youth Conference, and the SYRCL Wild and Scenic Film Festival.
Article
NYCC 10 video